First Day Labor and Birth Events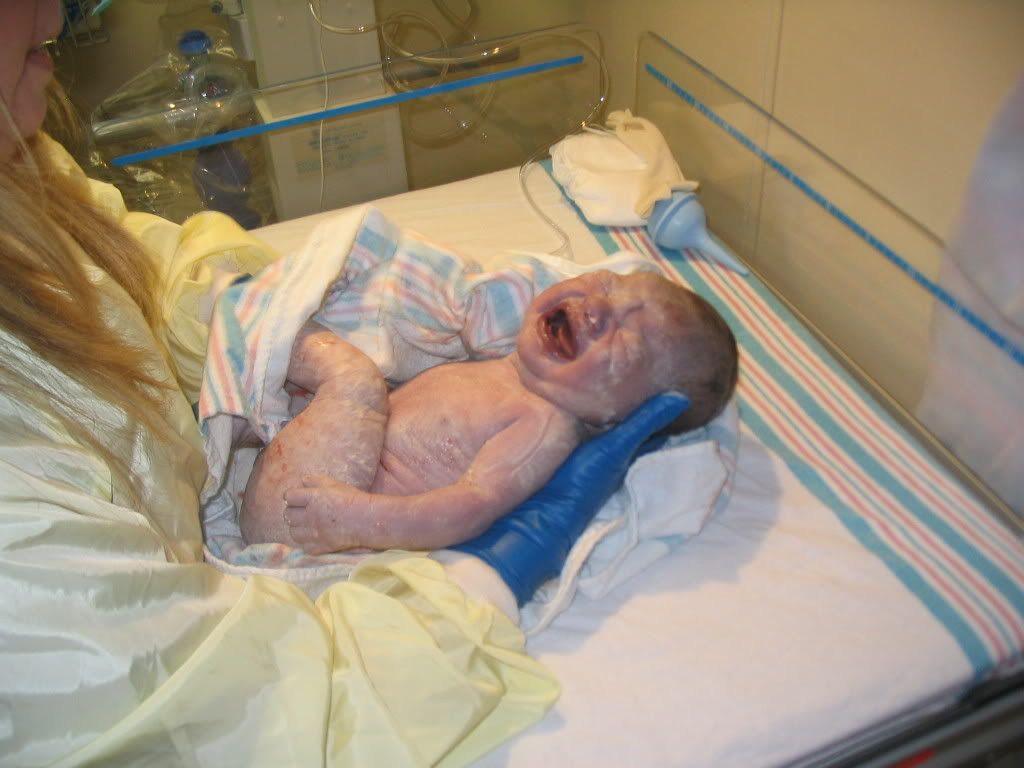 Date: November 18,2006

First Event: Water broke at 5:40am

Left for hospital: 7:00am
(stopped at Nate's parents on the way to the hospital to switch cars because our transmission decided that was the perfect time to break)

Active Labor Start: About 2pm

People Present: Nate and Brianna helping coach. My parents, brother, and brothers girlfriend, Lindsay, in waiting room.

Time of Birth: 5:55pm

Weight: 7 lbs 11 oz

Height: Unknown

Weather: Clear and unusually warm

After Birth Events: Gabe was taken away after he showed he was having a hard time breathing. After over an hour of waiting they finally came in to tell us he had CDH. They brought him in our room in an incubator, for my first glimse of my baby. He was wide awake, and I was able to touch his hand before he was taken away and rushed to Woman & Infants hospital. We immediately cleaned up, got our things together and followed.